The OMG Center for Collaborative Learning began as a nonprofit organization providing strategic planning, evaluation, and capacity-building services for major philanthropies working in the social sector. 30 years later, their name had become an instant messaging abbreviation. With that, we launched a thoughtful and deliberate exploration of where the organization stands today and how they view their next generation of growth. The new name, tagline, logo, website, and collateral materials were a logical outgrowth of those discussions, and the company became Equal Measure.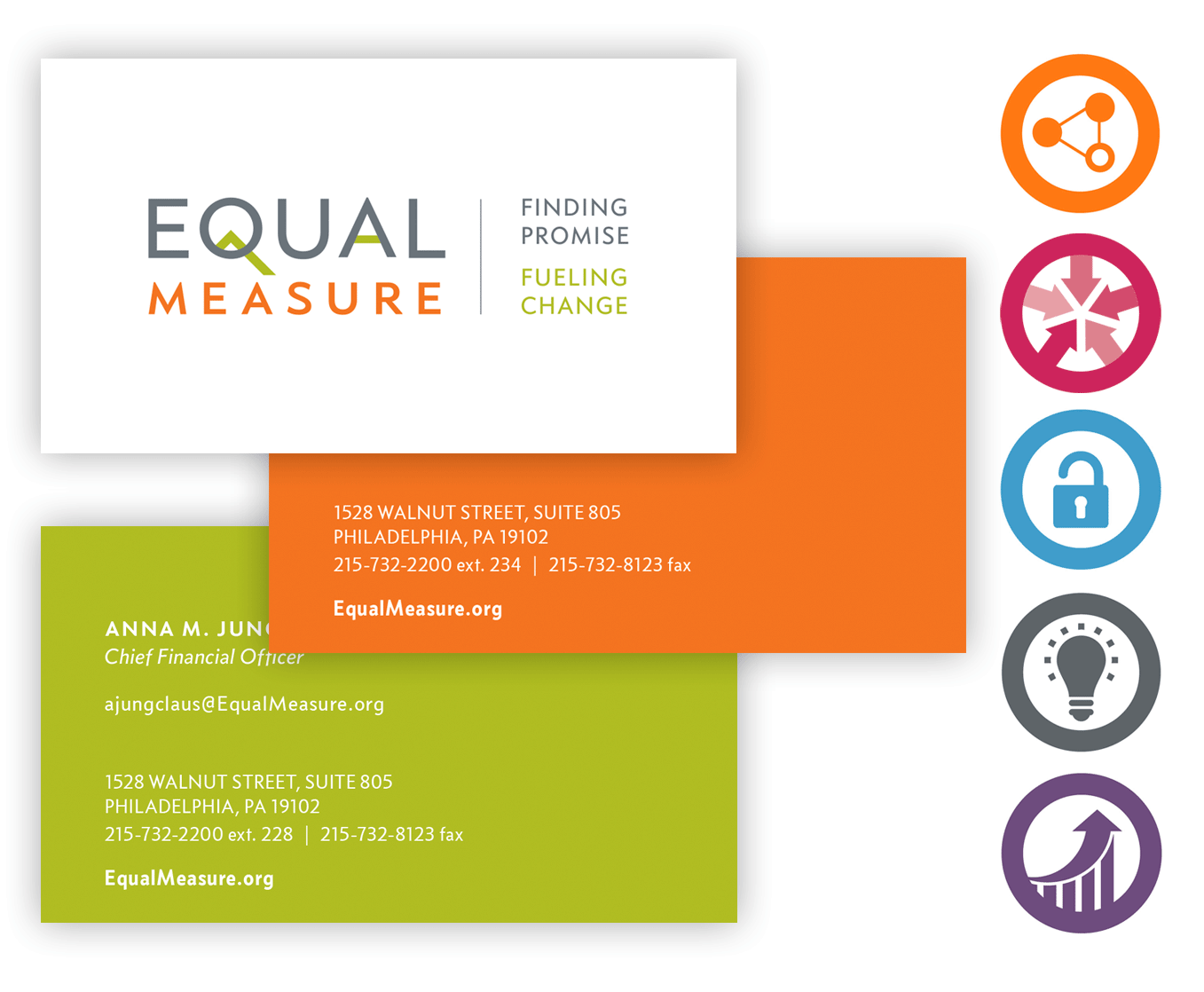 Equal Measure's new name reflects both the evaluation work they do and also the committment to a balanced approach to analysis.
Their icon set is bright and clean to match their areas of focus. These color and icon themes are carried out throughout their website and evaluation briefs.
Equal Measure's responsive website design mirrors the balance of color and white space used throughout their brand identity. Small directional graphics lead the user through the site creating clear paths to key messaging. The user friendly backend of the site gives Equal Measure the ability to make quick edits to the site as well as easily upload new content.