Jersey Water Works started as the Urban Water Infrastructure Initiative, a collaboration between multiple agencies, nonprofits, and stakeholders seeking to improve the aging water infrastructure in New Jersey. Their goal was to develop a new name and brand and build a website that would inspire collaboration, keep partners informed and invested in progress.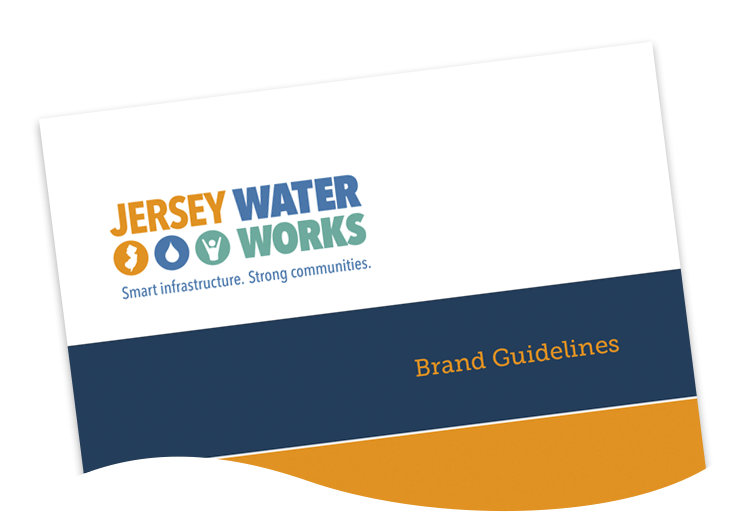 The new name emphasizes the working collaboration and the ultimate goal…better infrastructure that works to create stronger communities.
As part of the rebranding process, we designed a new website, creating a custom responsive WordPress site that Jersey Water Works staff could update easily.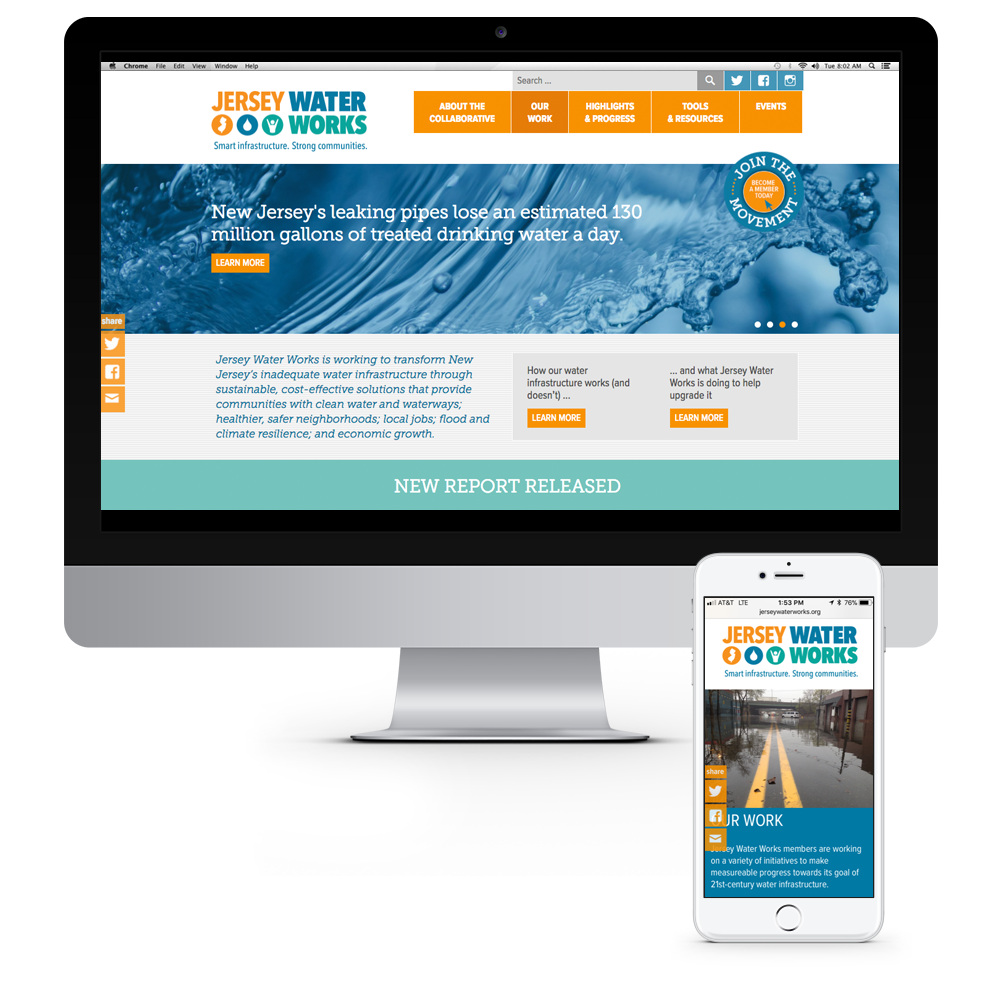 The homepage is flexible and allows the client to control what content is displayed and to add or remove special announcements.