All that rain. For most of us, it means the inconvenience of finding an umbrella. But Philadelphia's Water Department sees a bigger picture and wants consumers to understand stormwater and how it affects the larger system. We visualized Philly's underground infrastructure, explained the impact of stormwater, and highlighted its innovative management processes through a series of posters and other collateral that PWD uses in educational presentations, social media and when talking with local news outlets.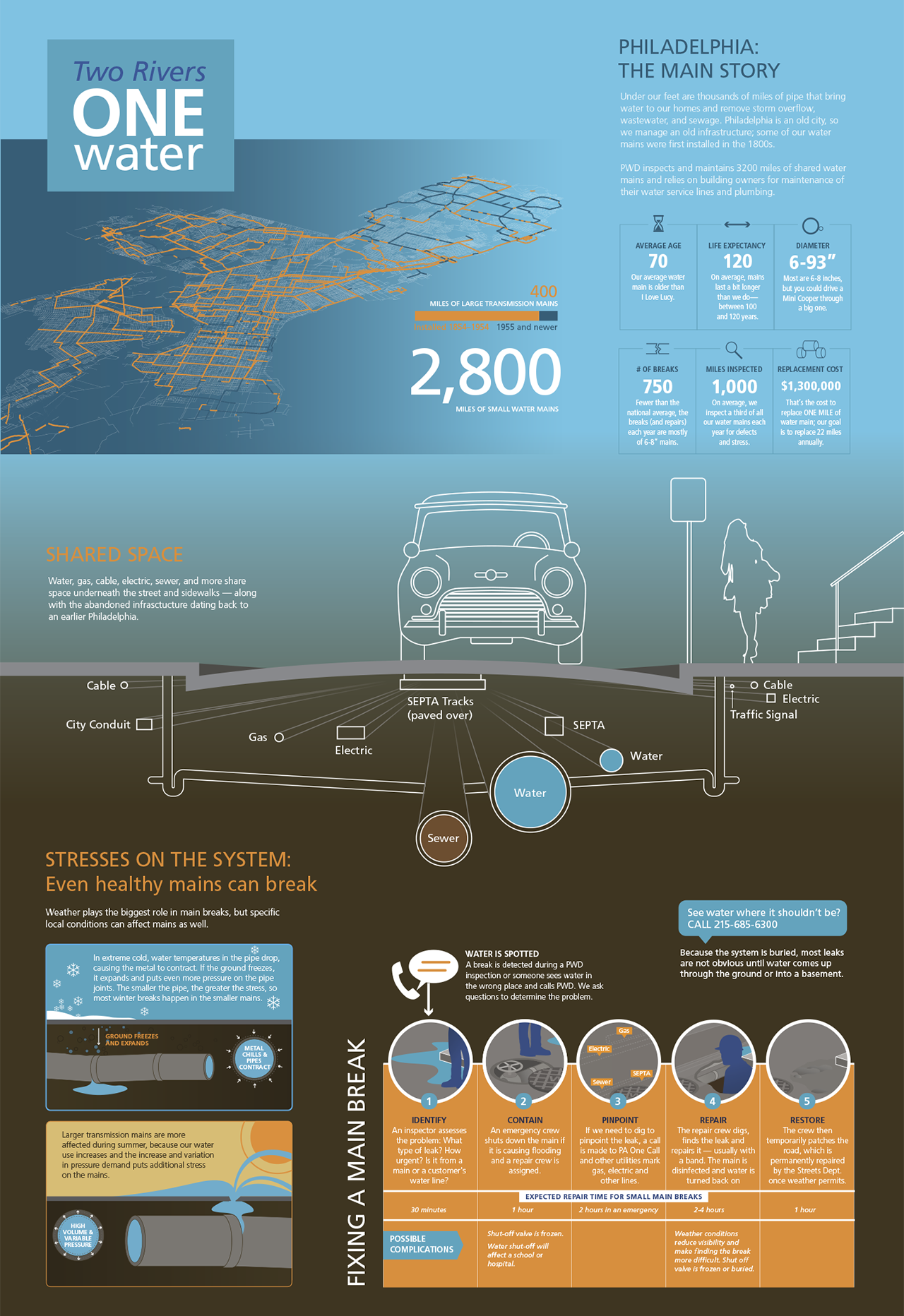 Our "Two Rivers. One Water." poster captures the details of Philadelphia's underground infrastructure. Designed so each element can be used separately on social media, it details what's underneath our streets, what stresses the system, and what you need to do if you spot a main break.
The mysteries of backwater valves explained…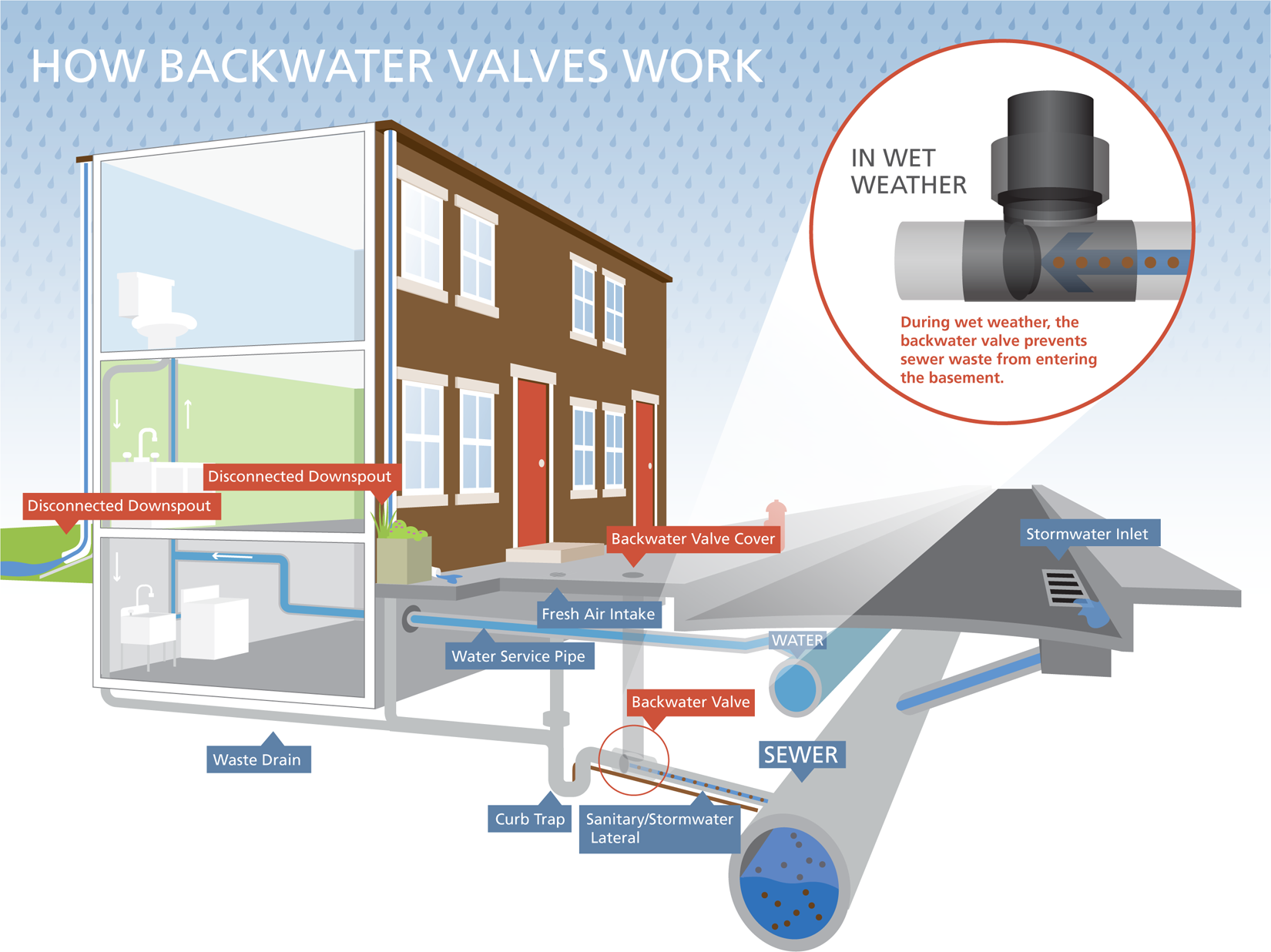 Our animated video helps explain what happens to the system when it rains and how green infrastructure can help overcome the limitations of our (very old) water and sewer system.
The Story of Water animated video highlights the history of the City of Philadelphia's sewer system and the steps PWD are taking to incorporate sustainable solutions.