Every neighborhood should be able to create small, beautiful public spaces. That's just what StreetBox PHL aims to make possible. Maskar developed the brand, website, and supporting white paper.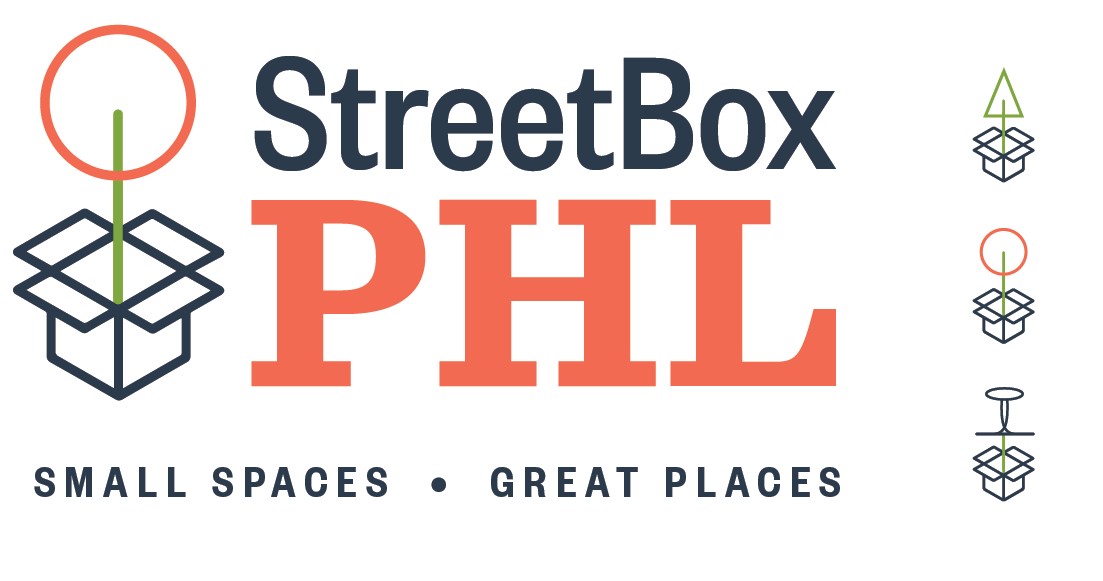 The responsive logo captures the goal: a simple toolbox that provides what communities need to make public spaces grow.
The home page provides a quick snapshot of what StreetBoxPHL offers, with examples of placemaking in Philadelphia.
The site design expands the brand established with the logo, incorporating friendly serif fonts combined with bold san serif headlines. Delicate rules, a restrained color palette and small details create a letterpress aesthetic that feels fresh and relevant.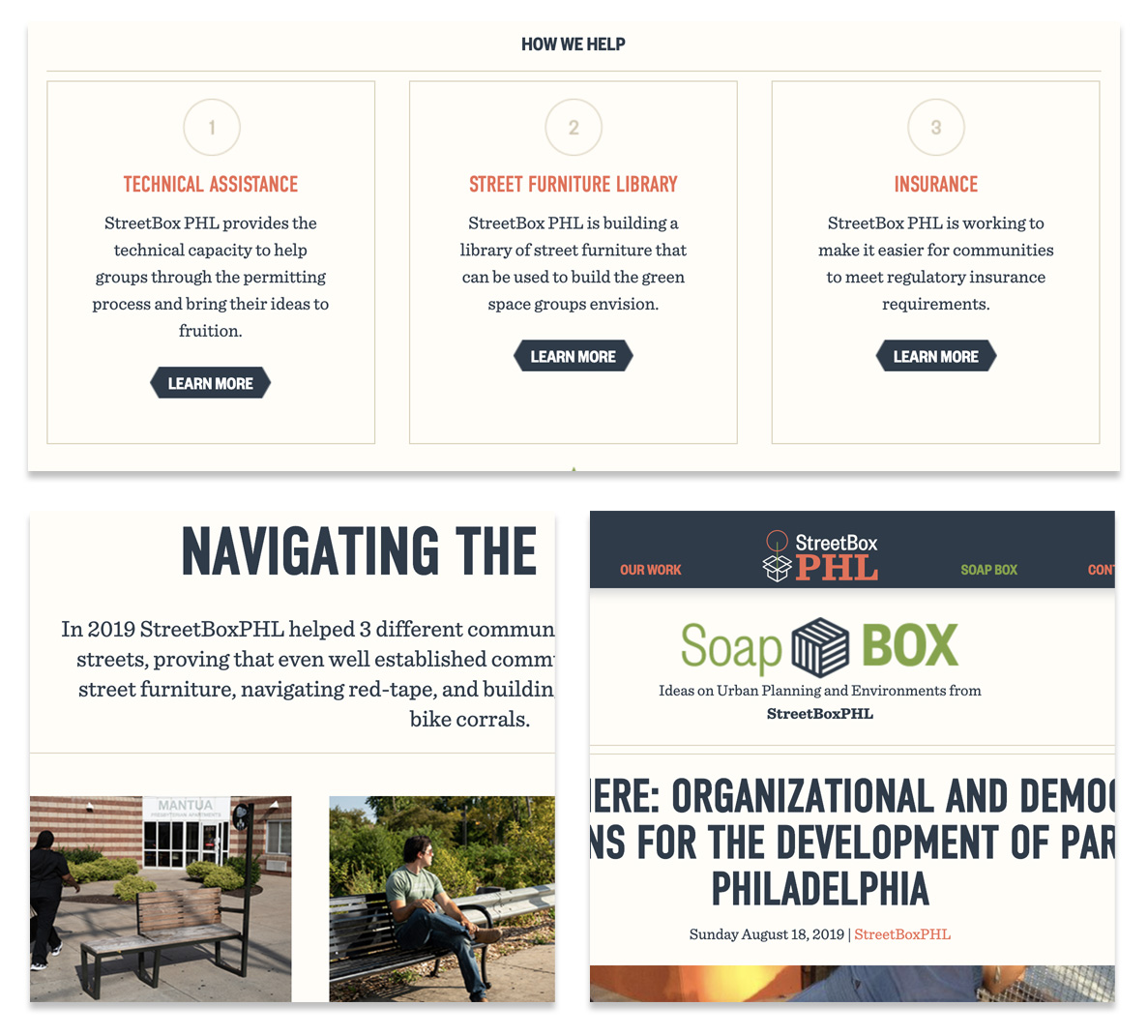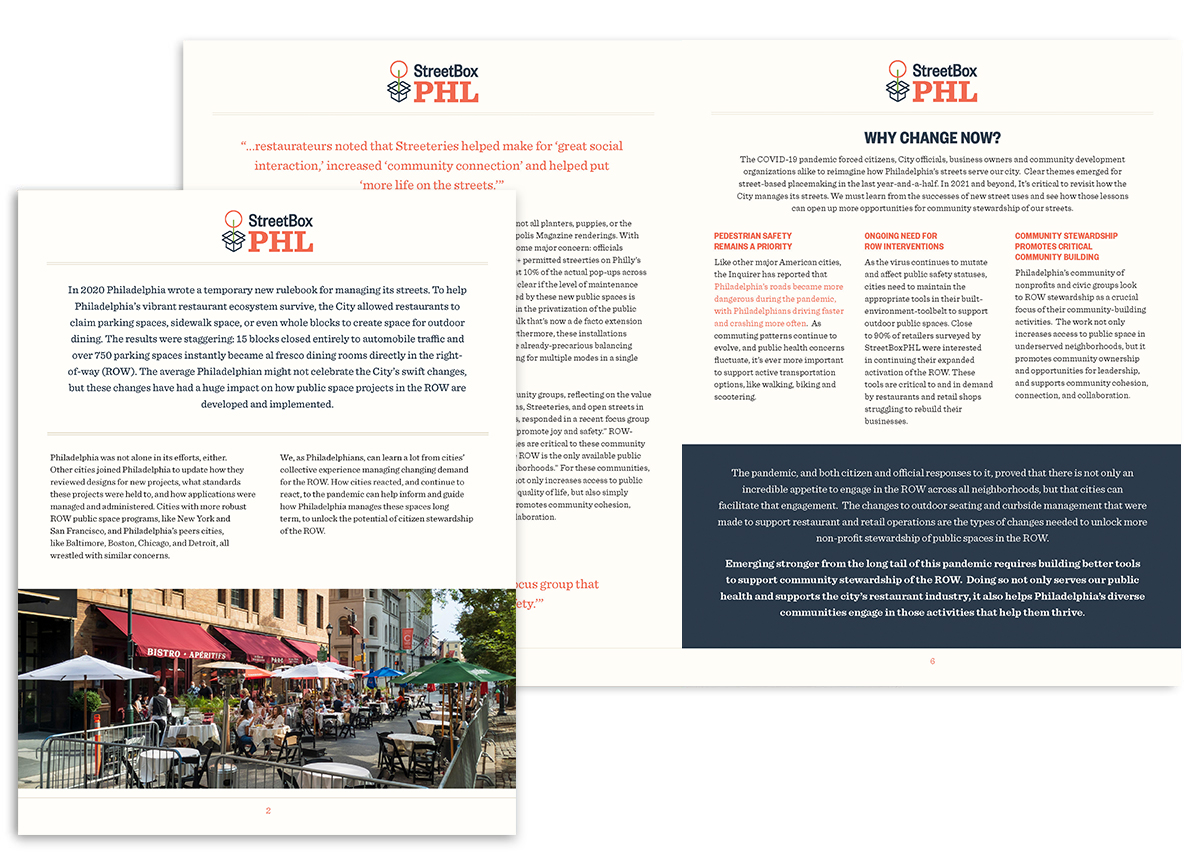 The Whose Road Now? white paper guides readers through how the COVID-19 pandemic forced Philadelphia's restaurants to claim parking spaces, sidewalks, and more to make more room for outdoor dining. The design carries the colors and typography from the website into the paper's overall layout to create a cohesive brand experience.