In 2010, City Council established the Philadelphia Energy Authority (PEA) as an independent municipal authority with a focus on reducing energy consumption and expense in Philadelphia. Maskar Design has worked with PEA to create energy reports that detail ongoing initiatives and developed their new website to put a spotlight on PEA's programs and ongoing efforts.
PEA's Municipal Energy Profile examined the City's current energy management and reported specifically on energy consumption in municipal buildings and potential barriers to energy efficiency.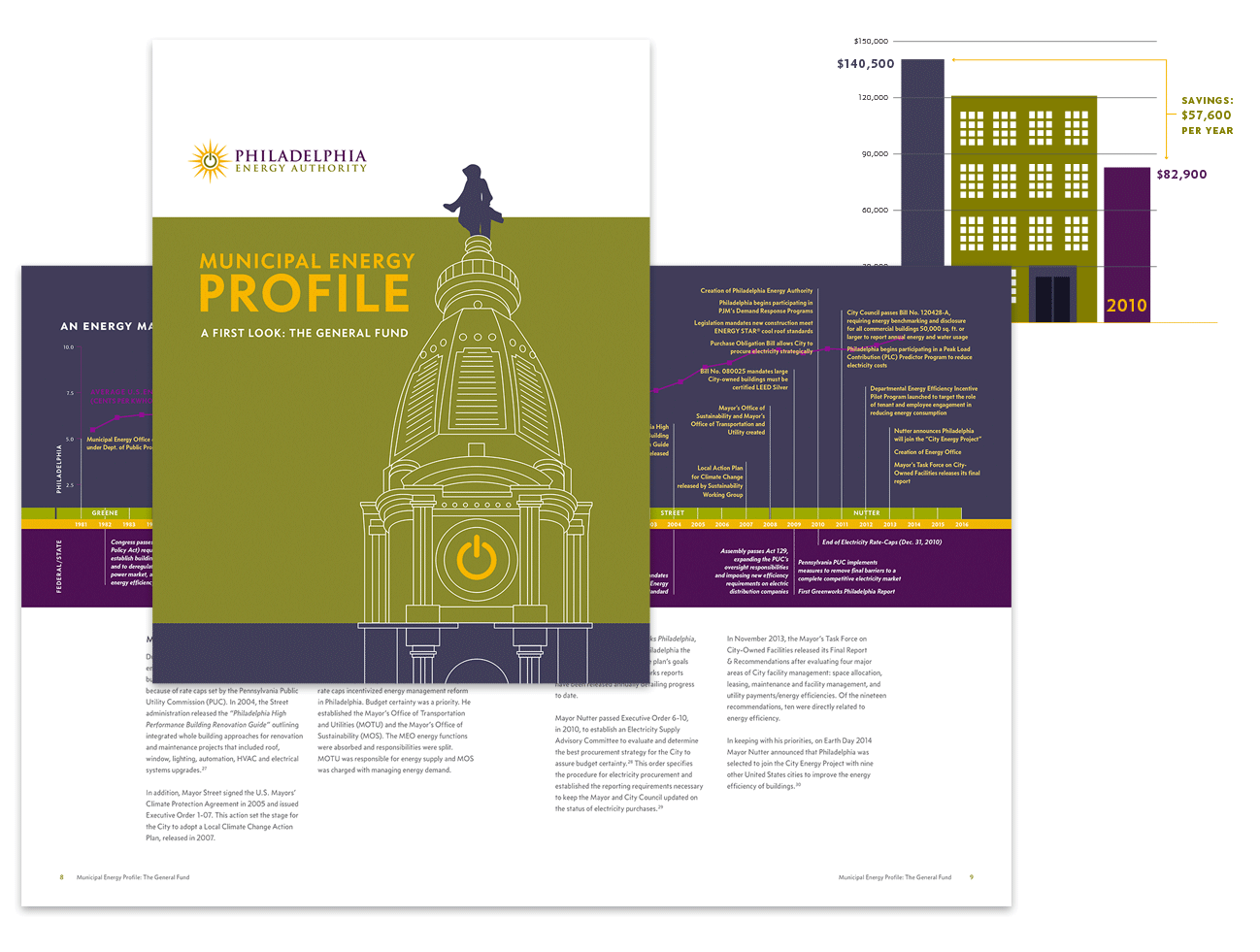 The new website focuses on PEA initiatives and also contains features like an energy job board, listings of energy bids, and an up-to-date news and events section.

Maskar also worked with PEA to create a logo for the Solarize Philly initiative and built a microsite for the program that allows users to sign-up and get free estimates for installing solar on their home.