Maskar has worked extensively with various departments in the City of Philadelphia to help tell the story of the city's residents. Making data approachable gives citizens and others insight into neighborhoods and communities. We have helped develop names, logos, infographics, reports, and websites to promote wellness and health initiatives amongst Philadelphians.
Maskar created the logo for Philadelphia's A Running Start program, which is focused on providing needed resources for children from birth to age five. A Running Start-Health is an expansion of that program that addresses specific interventions for young children.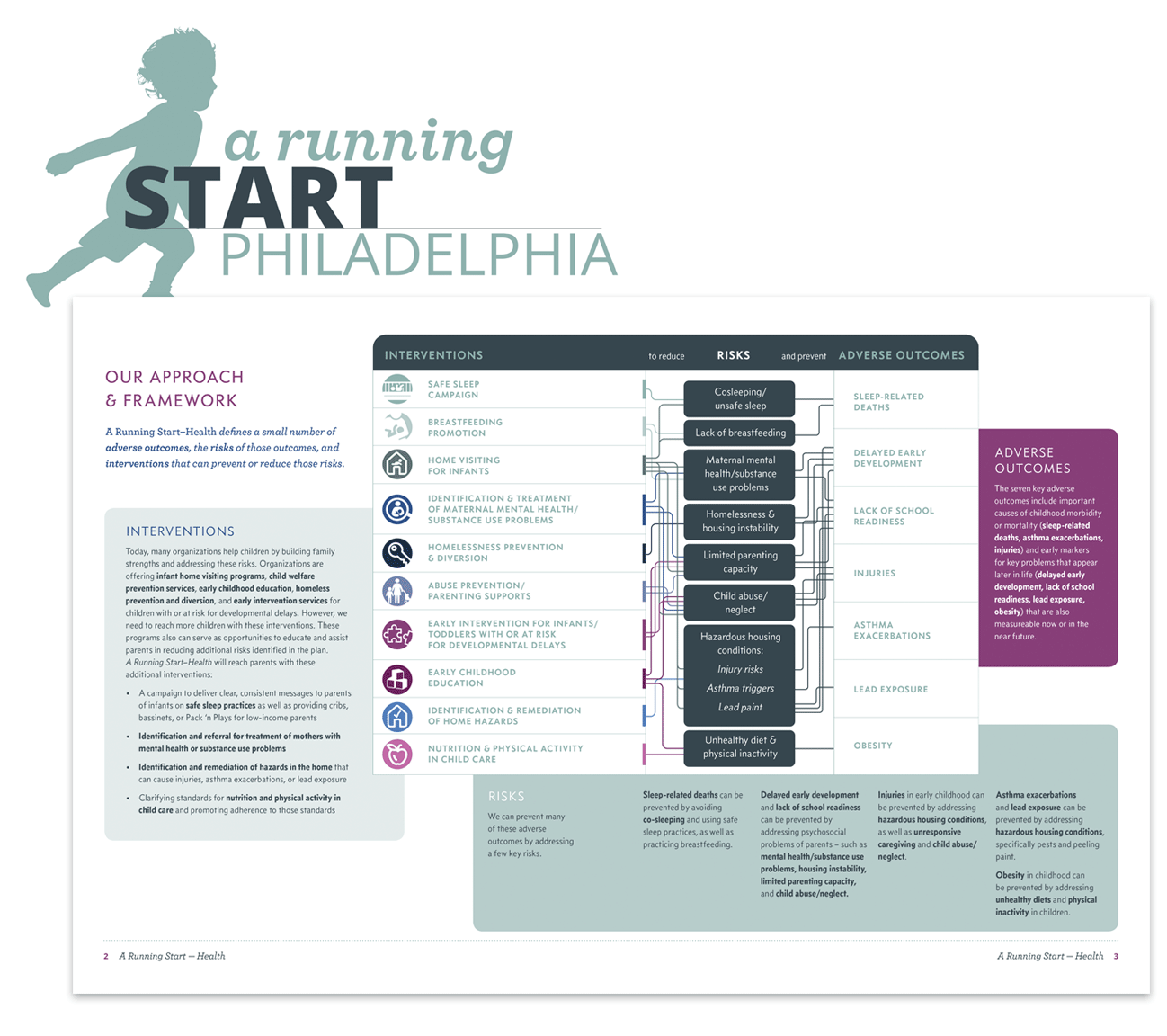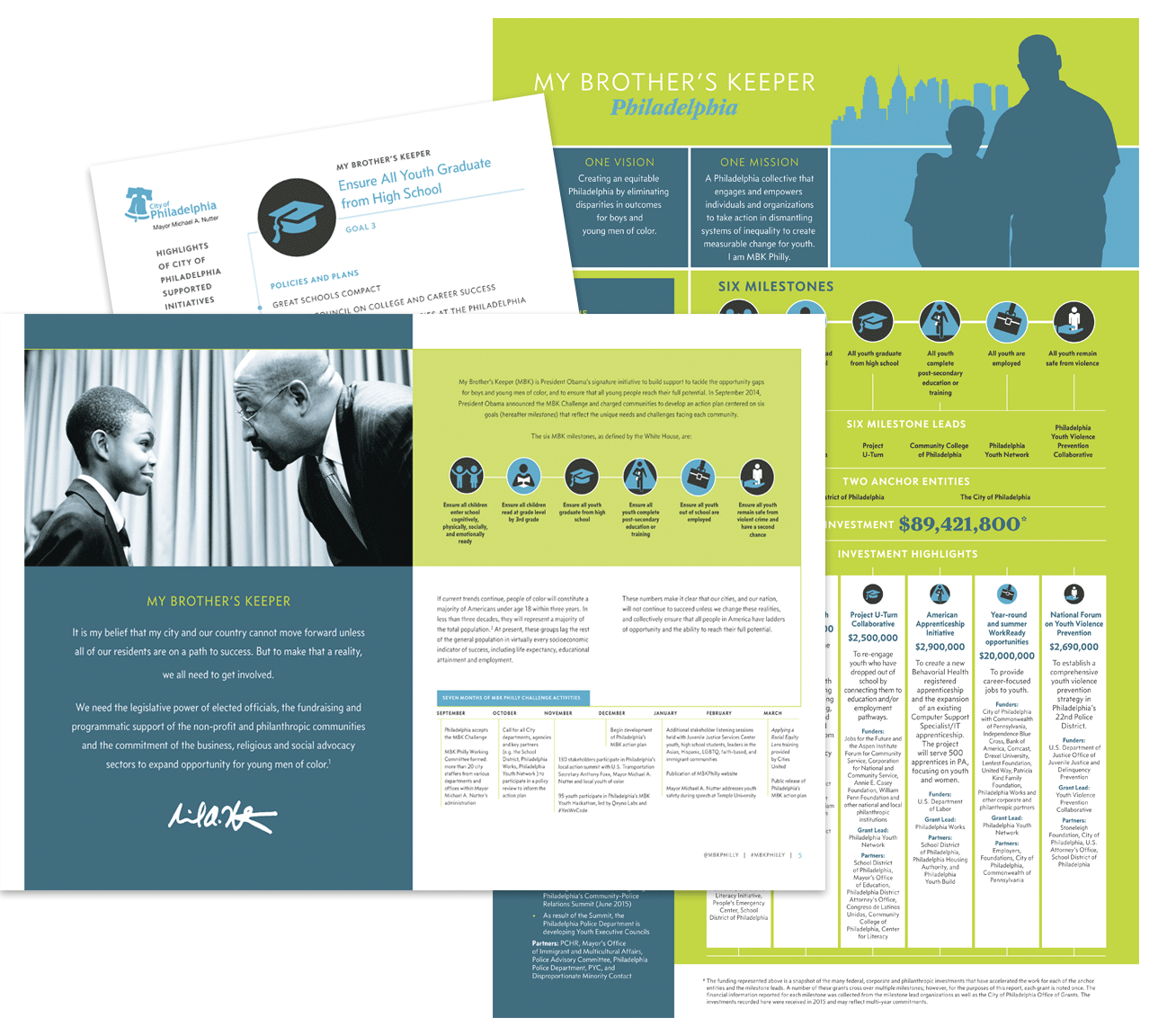 As part of President Obama's My Brother's Keeper (MBK) Challenge, Maskar worked with The Mayor's Office to develop the MBK Philadelphia report and collateral, which highlights the programs, initiatives, and policies that promote improved outcomes for boys and young men of color.