Avalon Park and Preserve is a nature preserve located on Long Island, New York. The goal of this project was to properly represent Avalon as a place where people can visit and enjoy the local environment with the understanding that nature and wildlife should be respected and protected. Avalon struggled with vandalization, visitors interacting heavily with the wildlife, and seeing too much human impact on the surrounding environment. Maskar presented alternative descriptors to replace park and preserve to reinforce a 'nature comes first' message and developed a logo/ branding system that accurately represented the Avalon experience.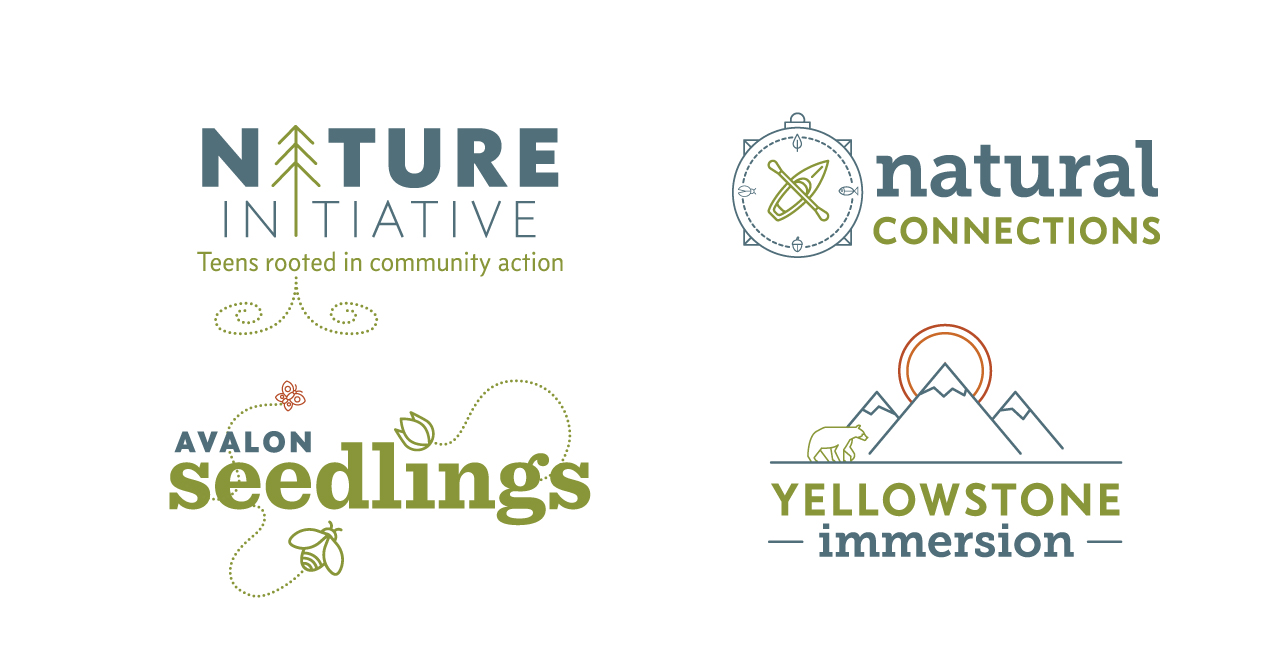 Avalon Nature Preserve logo with responsive logo options for use on social media, signage, and apparel. We recreated logos for each youth program to create a consistent brand feel.
Avalon's website design uses custom illustrations to match its light and fresh branding. We created an interactive map that educates the user about the distinct habitats and animals reinforcing Avalon's conservation mission.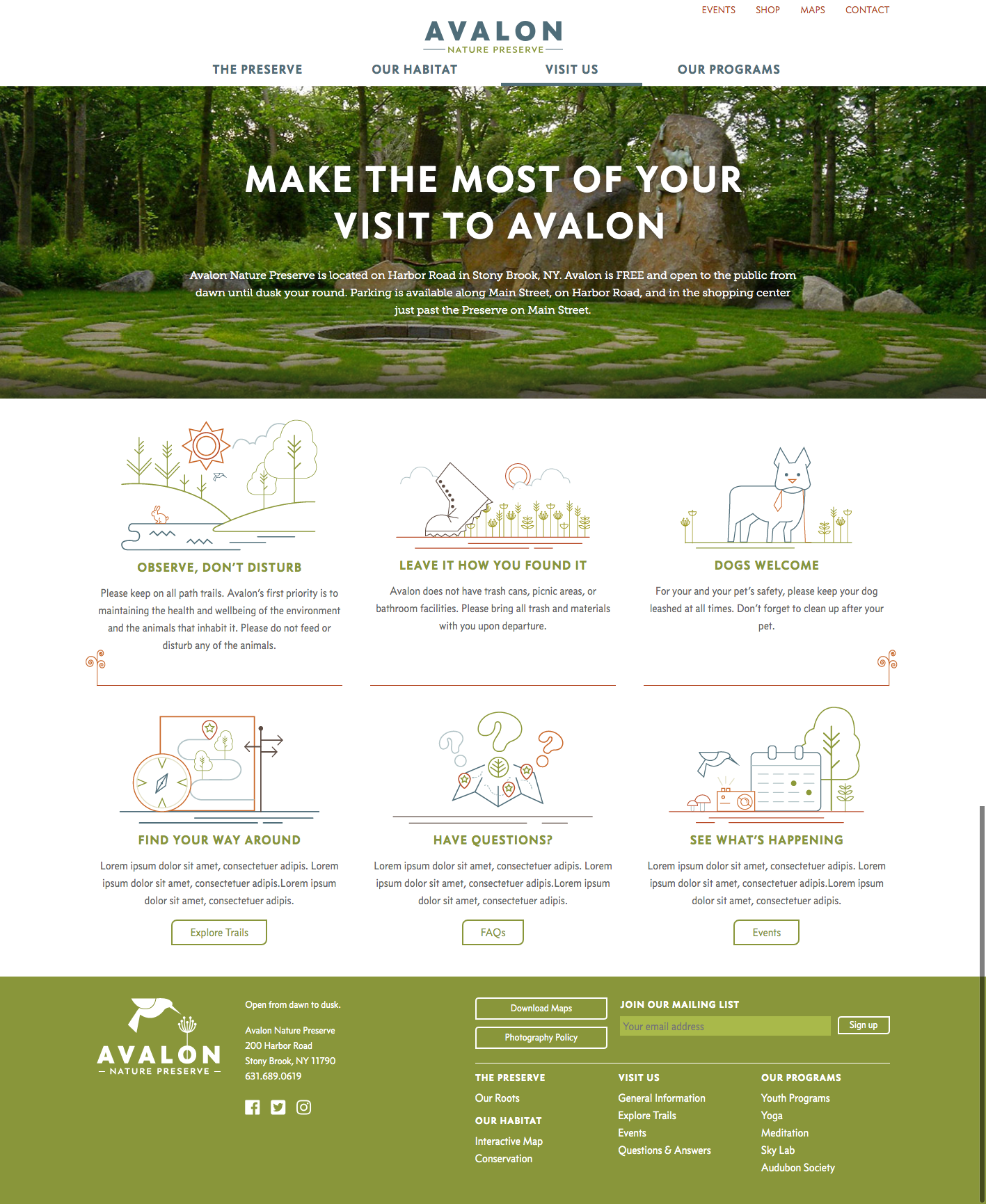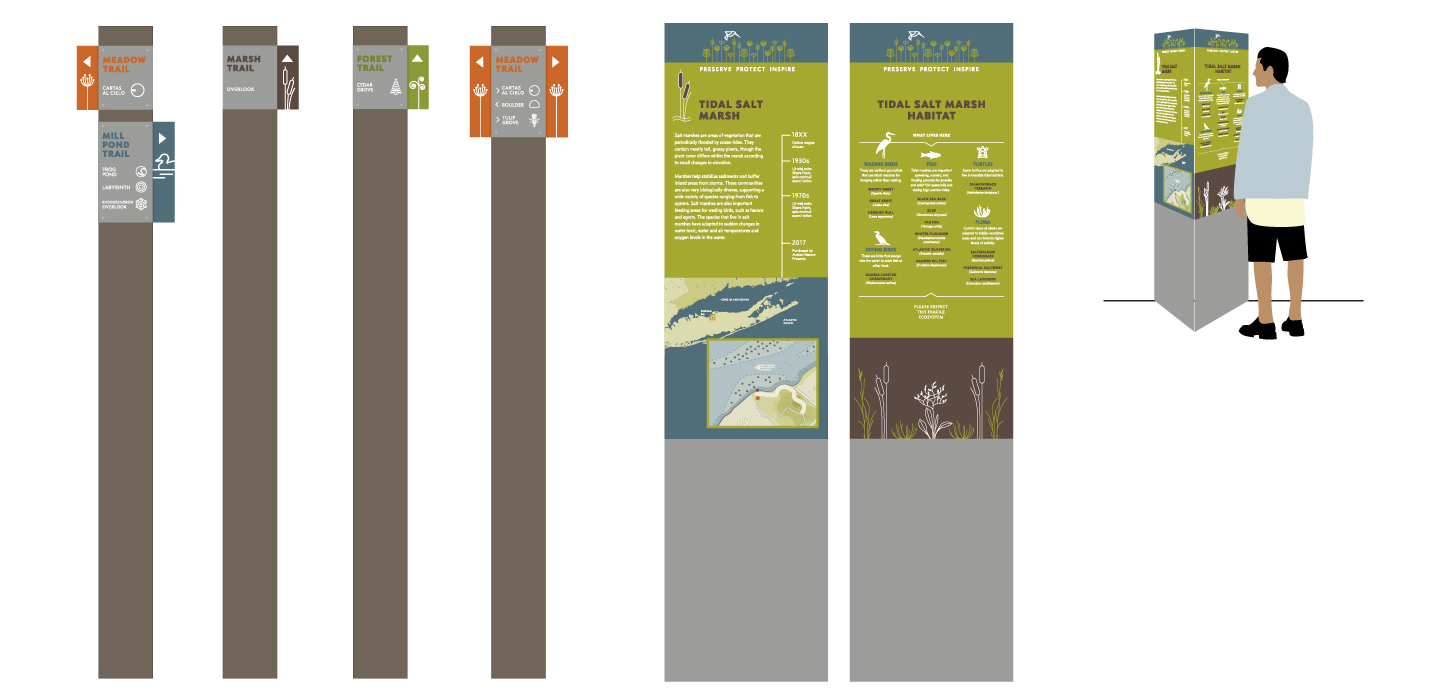 We developed signage throughout Avalon using habitat kiosks to inform visitors about the landscape. Simple icons, illustrations, and consistent colors carry the brand style throughout the sign system.