Delaware Valley Regional Planning Commission (DVRPC) serves as the regional planning agency providing guidance and assistance to build a sustainable and livable region. DVRPC plays a large role in developing with the Circuit Trails, an extensive regional network of connecting multi-use trails stretching for hundreds of miles within the Greater Philadelphia area. We worked with DVRPC to create a brochure and infographic to highlight DVRPC's role in the Circuit Trails program and create awareness of DVRPC's past success and capabilities.
The brochure and infographic illustrates how DVRPC convenes and coordinates trail
developers across the region, prioritizes and leverages private and public funds, guides projects through planning, design, and construction, and collects data on trail use in the region.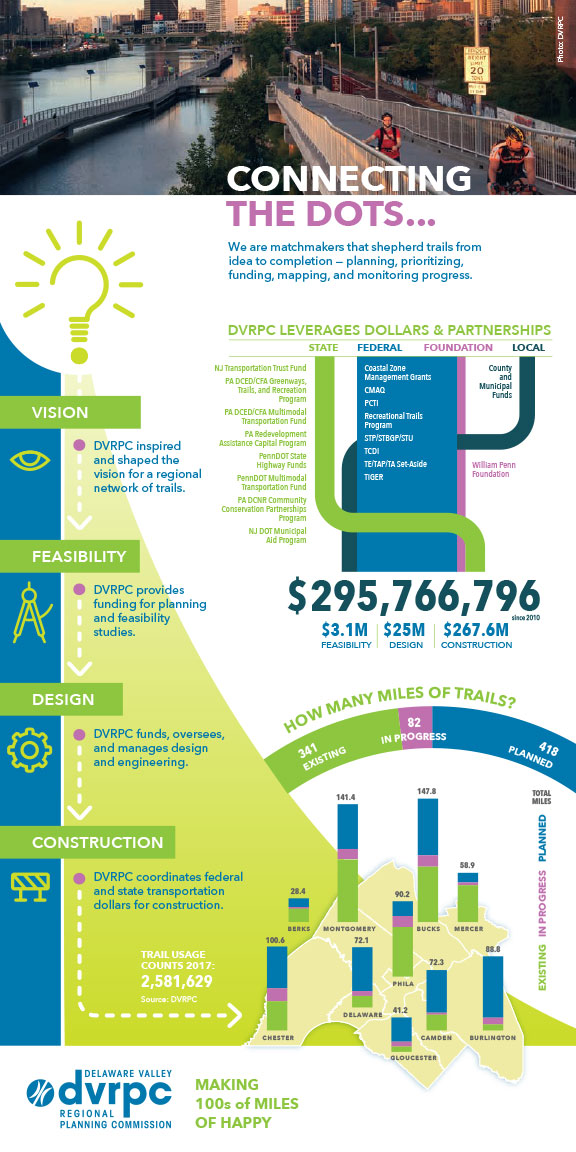 Portions of the infographic were segmented to create posts for use on various social media channels, emails, and DVRPC's website.