Dr. Alfiee M. Breland-Noble is a licensed psychologist and passionate public speaker focused on research and clinical care for depression, anxiety and other mental illnesses in racially diverse teens, young adults, families, and communities. We developed a brand and website design that is bright and energetic to match her charismatic personality.
Dr. Alfiee's logo incorporates a spark icon reminiscent of the energy she puts into her work. The blue and green color palette presents a bright yet calm vibe.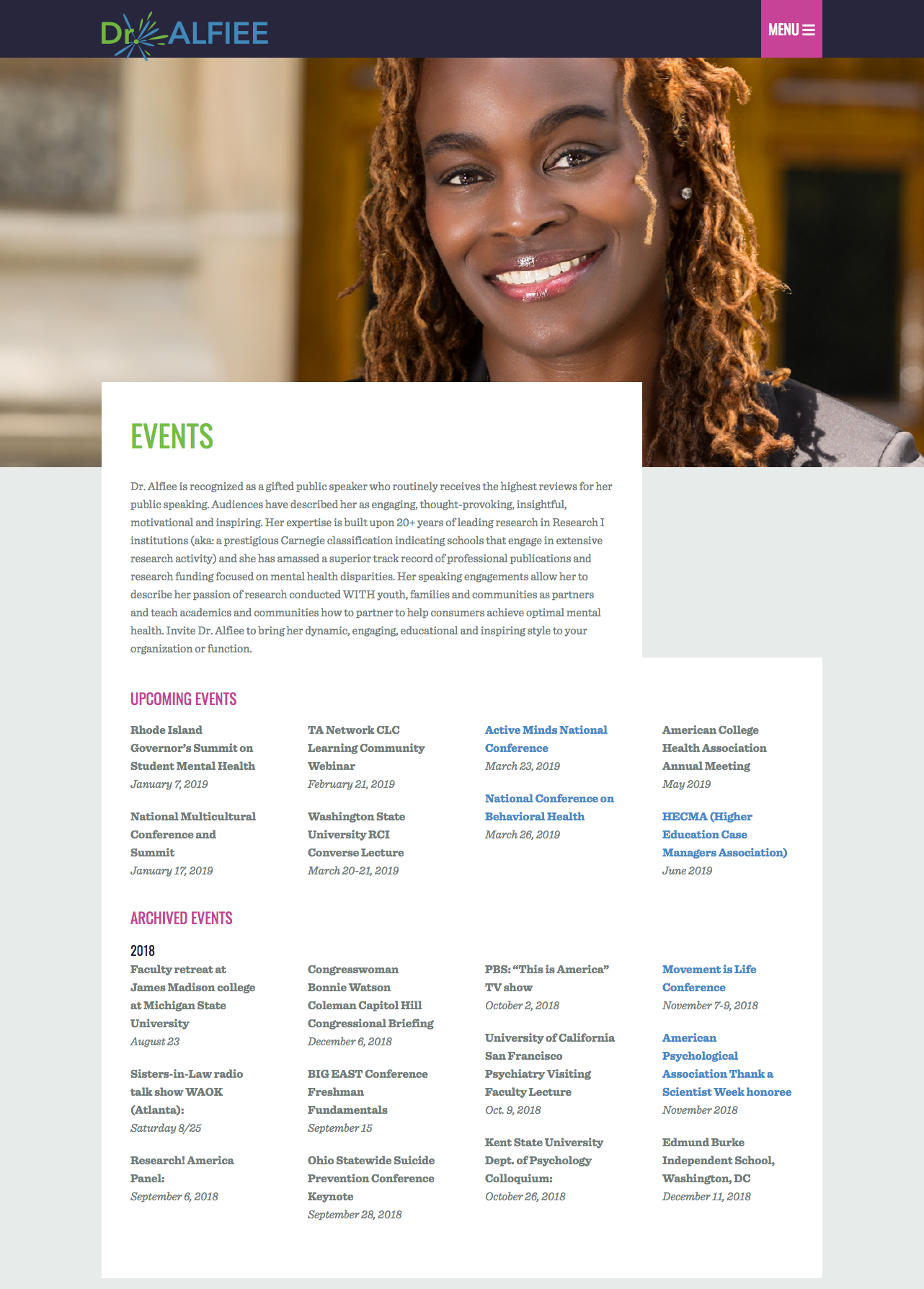 The events page utilizes the new WordPress editor, "Gutenberg" to allow the client to easily manage their upcoming & past events.