Amazing posole, scrumptious churros, tacos al pastor… we were hungry the entire time we designed and built this website for Vallarta Eats Food Tours. Staff lobbied to open a Puerto Vallarta office, just so we could eat the carnitas.
A mini-calendar with dates and times and a Book Now button follows users down the page as they scroll, making it an easy click to book any tour and tour pages tie into the booking calendar to create a seamless user experience.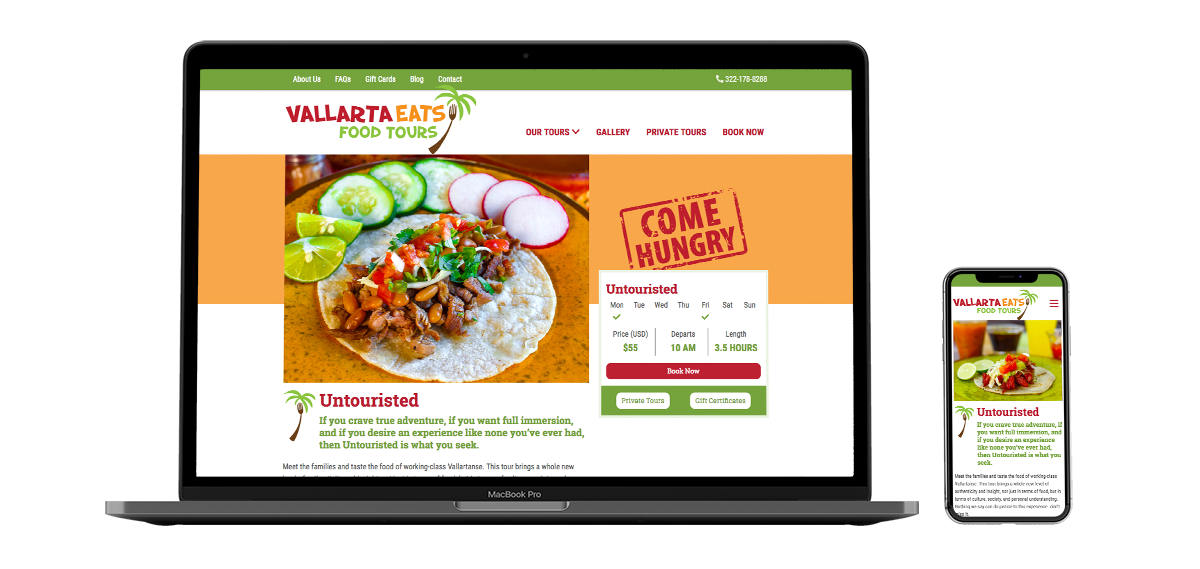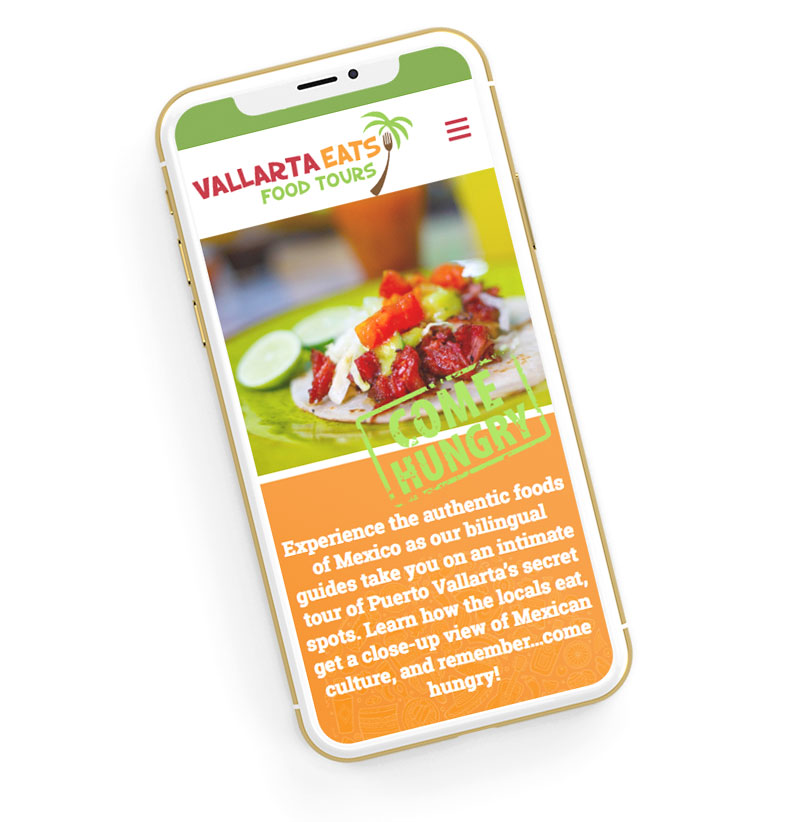 Optimized for tablet, mobile, and desktop, the site is designed to load quickly and give viewers a taste of what's to come.
Tour pages cross-promote other available tours and include all the information needed about what's included, where to meet, and what to bring. For those who want to dig deeper, The Inside Scoop offers background articles on food, Mexican culture, and Puerto Vallarta.