The Robert Wood Johnson Foundation created the New Connections program to provide research grants, networking, and skill-building to scholars who are historically underrepresented in research disciplines. Our client Equal Measure has served as the National Program Office since 2008, and we have worked with them to develop ongoing materials for the New Connections program.
As New Connections approached their 10th anniversary, they wanted to create a website that would highlight their achievements.
Building on the established New Connections brand, Maskar created the anniversary mark and developed the NCturns10 website to feature the work and success of the researchers who were part of the New Connections program.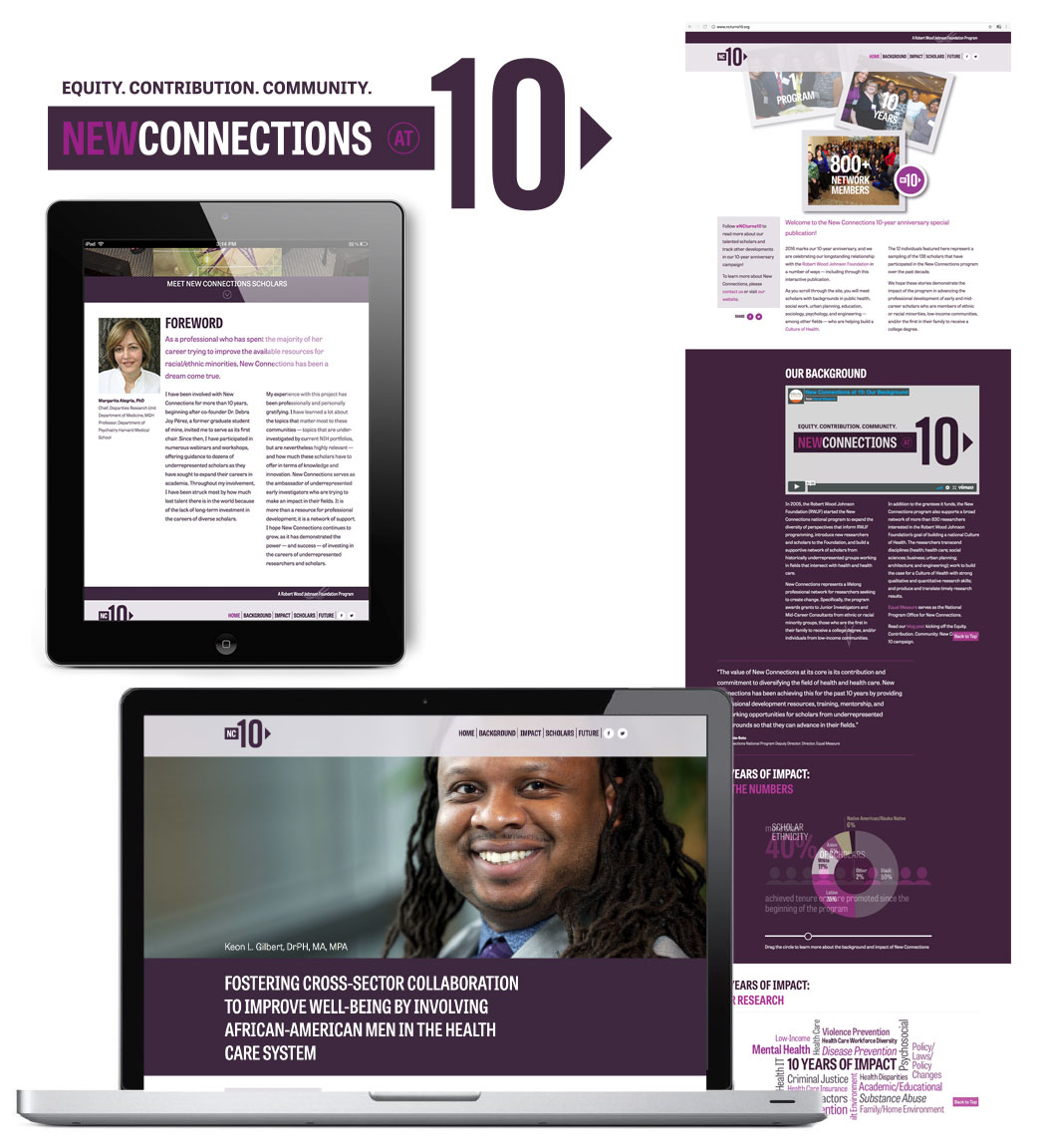 Equal Measure hosts symposia for New Connections in cities across the U.S.; Maskar developed the Symposium program books, signage, posters, invitations, and collateral materials needed for each of the events.
As New Connections comes to a close, we developed a microsite to host and share the material generated from the program. These selected materials are geared towards professional development and showcased within seven simplified categories. Visit the microsite.