In 2010, City Council established the Philadelphia Energy Authority (PEA) as an independent municipal authority with a focus on reducing energy consumption and expense in Philadelphia. Maskar Design has worked with PEA to create energy reports that detail ongoing initiatives and developed their website to put a spotlight on PEA's programs and ongoing efforts.
PEA's Municipal Energy Profile examined the City's current energy management and reported specifically on energy consumption in municipal buildings and potential barriers to energy efficiency.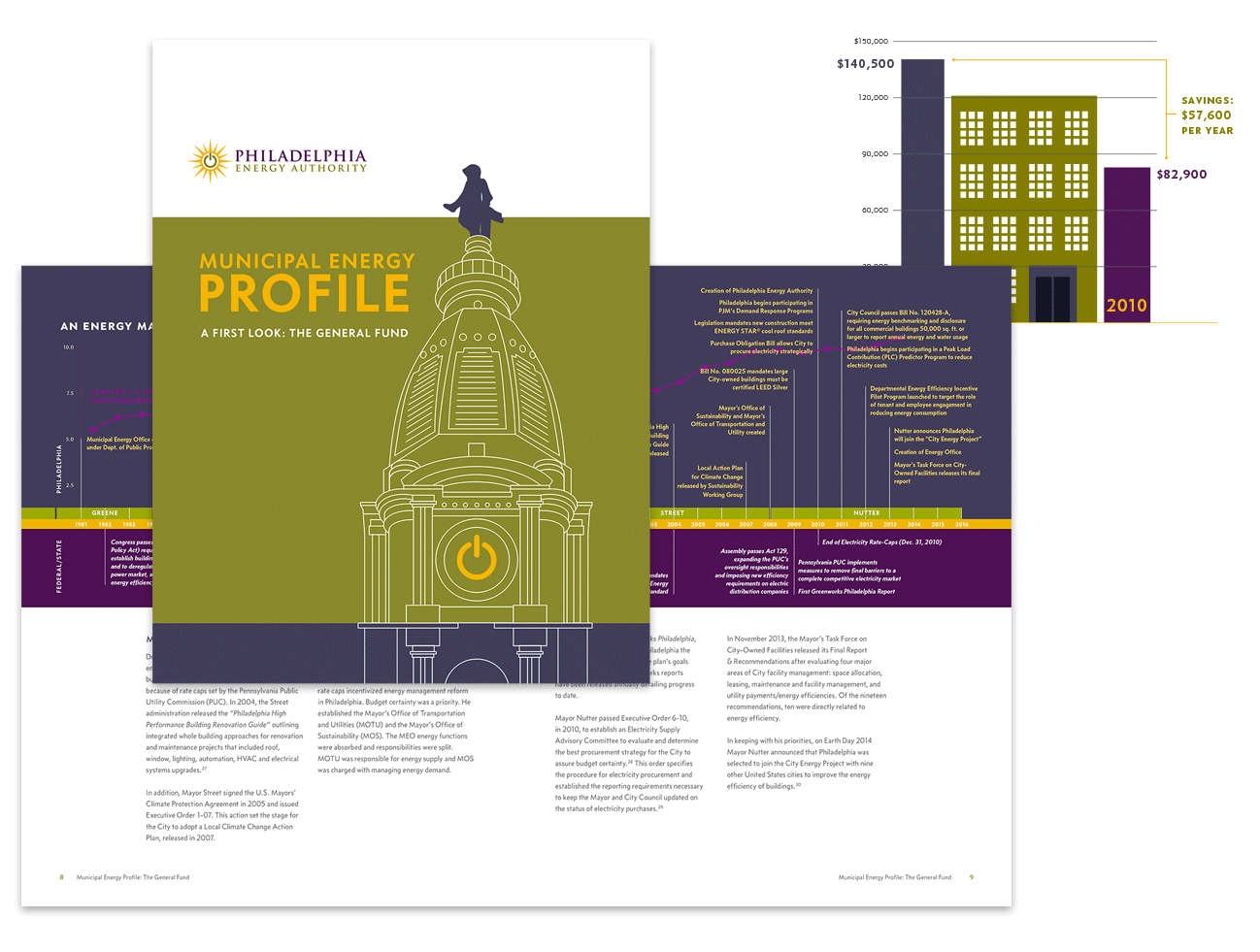 The website focuses on PEA initiatives and also contains features like an energy job board, listings of energy bids, and an up-to-date news and events section.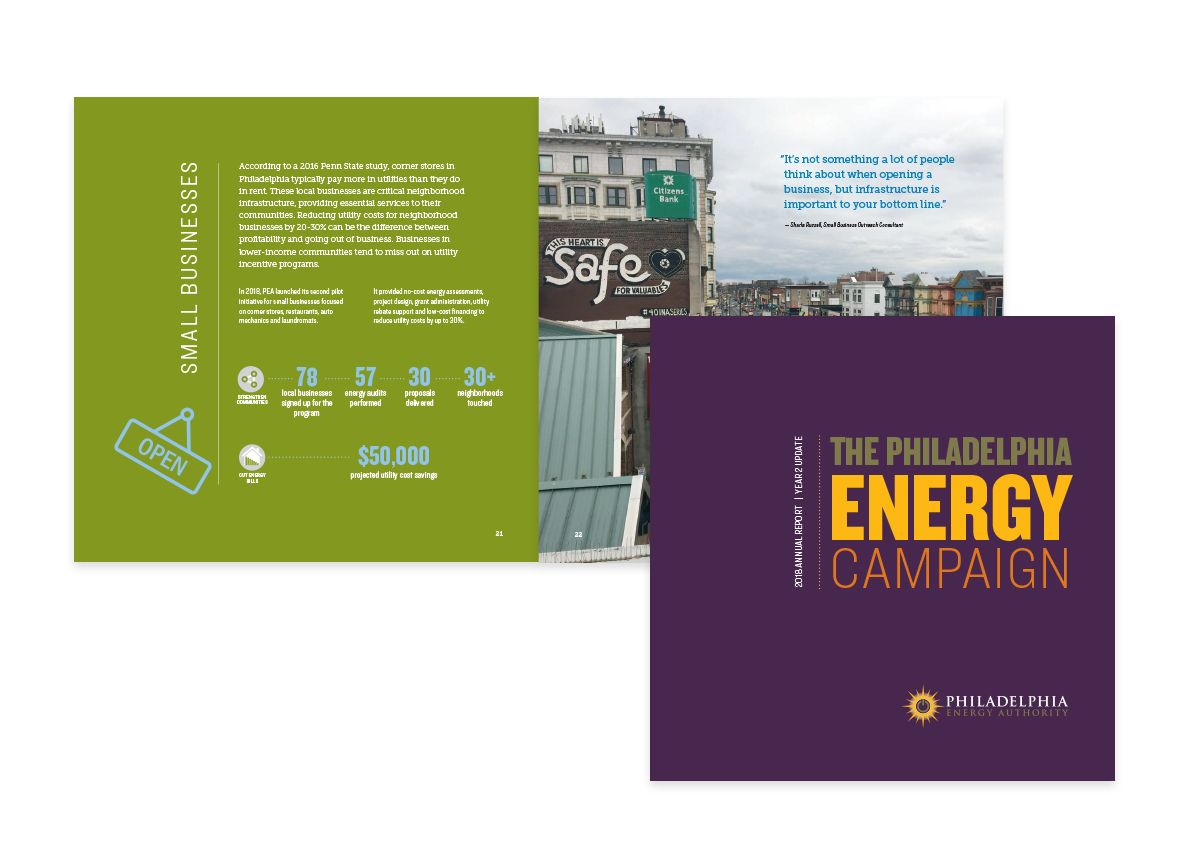 Maskar also helped to create PEA's 2019 Annual Report. The report is segmented by sector. Each sector section begins with a small infographic to reflect PEA's progress in relation to its overall goals. Testimonials, impactful statistics, and program highlights are peppered throughout each section.