Administered by Philadelphia Energy Authority (PEA), Philadelphia C-PACE is a financing tool that allows commercial property owners to borrow money for energy efficiency, water conservation, and renewable energy projects.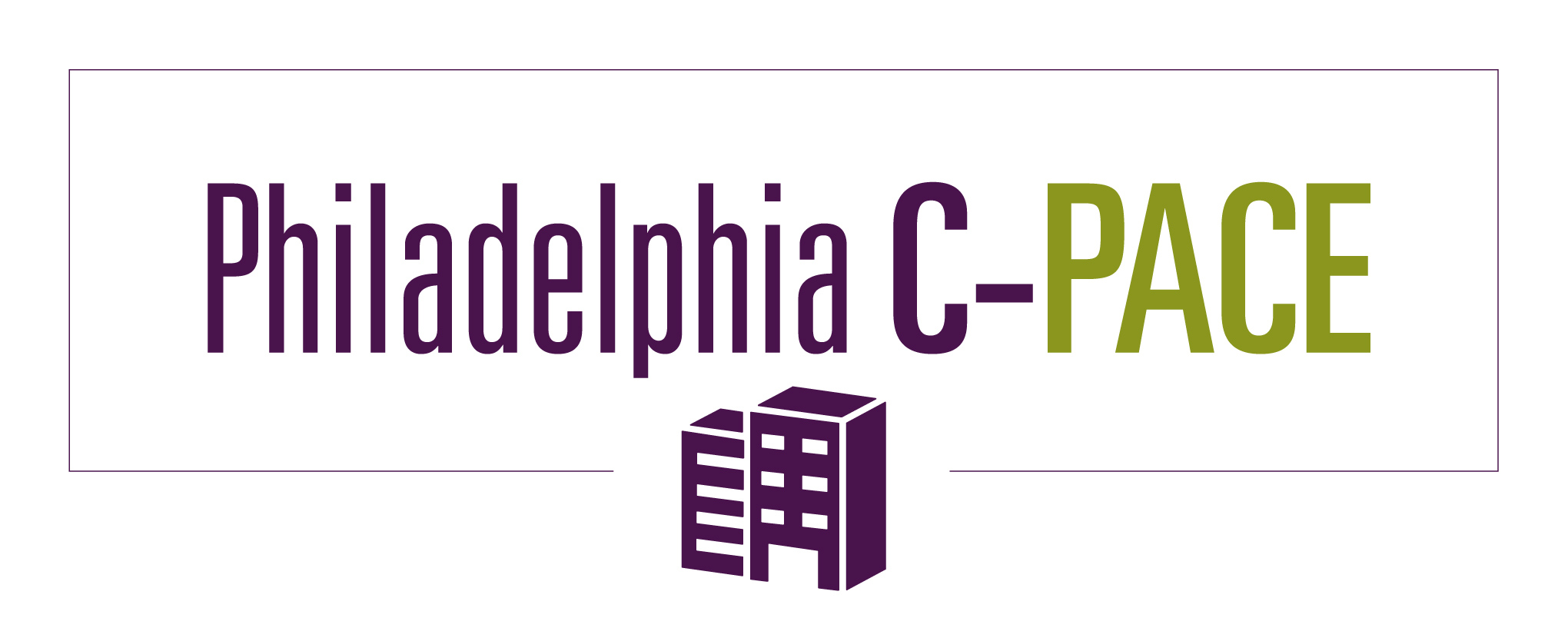 Since C-PACE is administered by the Philadelphia Energy Authority, the program logo needed to complement PEA's brand. The logo incorporates the brand colors of its parent company and the logo mark uses an icon style that appears in PEA's Energy Campaign. 
The C-PACE website speaks directly to five distinct stakeholder groups. A custom widget leads users to each stakeholder section, where they can access  resources, find out how to apply, and get details about how the program and process works for their industry.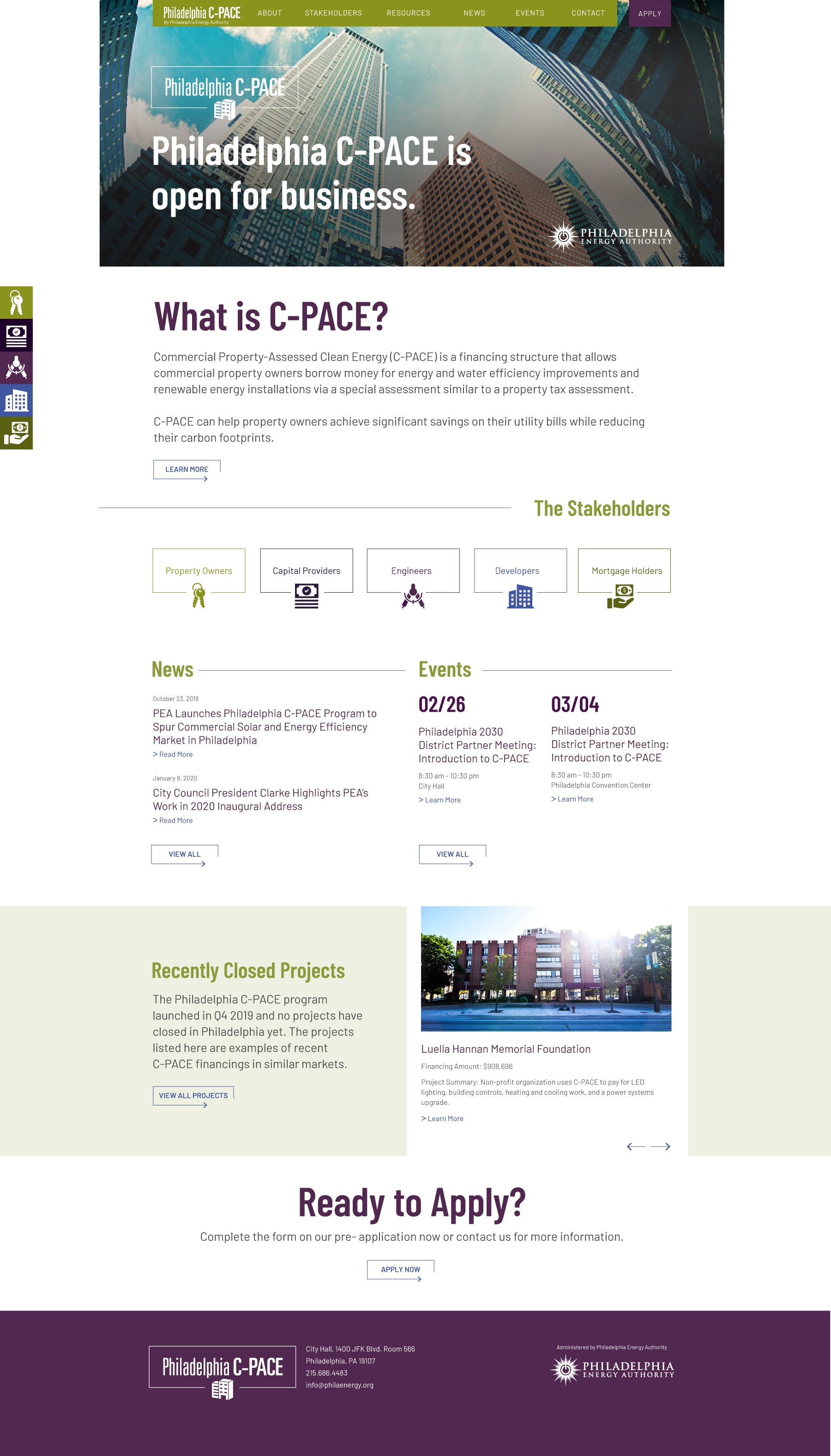 The website design and development is adaptable to the new C-PACE program's growth, making it easy for staff to update and edit.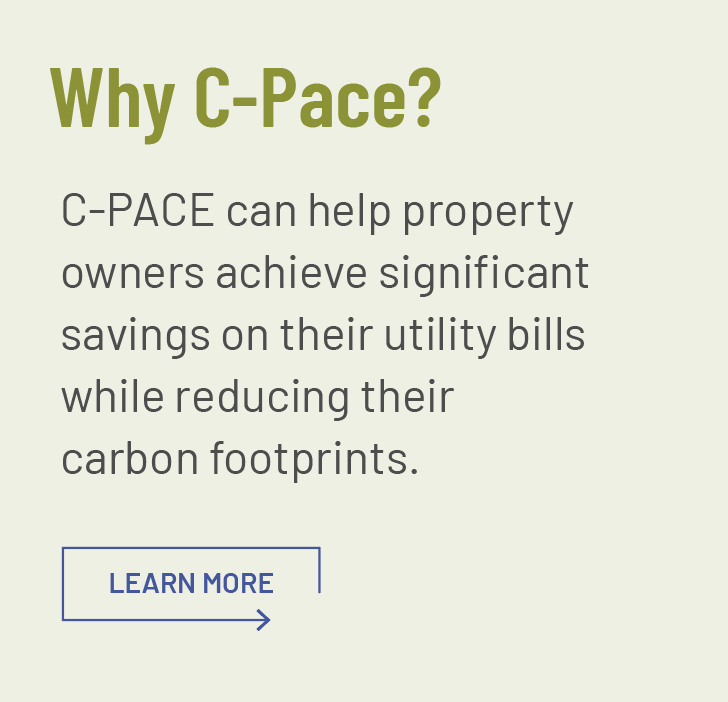 The flexible, custom WordPress template means the program manager can add promotional blocks on any page of the site. This helps lead the user along a conversion-driven path.
The website is accessible across all mobile and desktop devices. Elements stack on smaller screens for optimized viewing.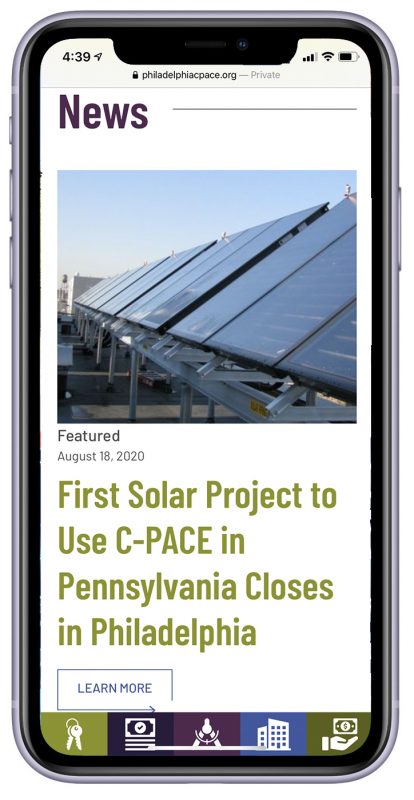 Philadelphia C-PACE trifold brochure expands the brand style. It summarizes the program and details eligibility requirements and sample projects.